Table of Contents
Kayakers know how important having a PFD knife is when they're out in the water. They're an essential tool and accessory that completes every kayaker's survival pouch. If you're into kayaking and looking for knives to bring with you, I've included the top 5 best kayaking knives and also included other information about PFD knives in general:
NRS knives are some of the most versatile and durable knives for paddling trips. It has a 420 HC blade and smooth serrated edge to make cutting quick and smooth. It also has a blunt tip, so it's safe to use, especially during rough rides. Its handle is made from reinforced polypropylene glass, and comes with added features like a glass-breaking tip and bottle opener.
Specification
Blade Length: 3 inches
Length: 7.4 inches
Material: Stainless Steel
Type: Utility
Weight: 5.5 ounce
Features
Blunt tip
Bottle opener
Hook for rope cutting
Serrated and smooth edges
Pros
Multiple added features
Smooth serrated blade
Safety features
Cons
It's not as sturdy to grip
For kayaking knives which are specifically for rescuing purposes, the Columbia PFD knife is one of the best choices out there. The blade has a spine with friction grooves, so it has a safety feature that also adds to improved blade control. It comes with a nylon handle that's reinforced by molded glass. Lastly, it has a finger hole at the center, which helps add more precision and control when cutting.
Specification:
Blade Length: 2.38 inches
Length: 5.75 inches
Material: AUS 4 Stainless Steel
Type: Rescue
Weight: 3.4 ounce
Features
Curved serrated blade
Finger hole for better control
Lightweight
Pros
Easy and fast cutting
Safety grooves
Cons
The Gerber knife is one of the few options for both right and left-handed use. It's the perfect knife specifically for saltwater kayaking as its steel is made with a special SALT Rx coating, so it's resistant to corrosion. Not only is this great for kayaking, but it's generally an excellent knife for fishing trips and other water activities.
Specification
Blade Length: 2.38 inches
Length: 5.75 inches
Material: AUS 4 Stainless Steel
Type: Rescue
Weight: 3.4 ounce
Features
Corrosion resistant
Right and left-handed option
Saltwater resistant
Serrated edges
Pros
Smooth and sharp blade
Resistant to rusting and corrosion
Cons
The sheath is not secured
This is a small blunt knife, but it's still sharp and versatile like the other choices here. It has a serrated and smooth edge that makes cutting easier and faster. It also comes with a nylon sheath with fiberglass reinforcement, which makes it convenient when attaching it to your PFD. The friction-release addition makes it easy to remove from the PFD as well, so it comes off smoothly right away.
Specification
Blade Length: 2.25 inches
Length: 5.75 inches
Material: Stainless Steel
Type: Utility
Weight: 3.5 ounce
Features
Bottle opener
Lightweight
Low profile
One-handed sheath friction release
Valve wrench
Pros
Easy and light to the grip
Sharp edges
Versatile blade
Cons
If you want a versatile knife that you can use in multiple outdoor water activities, this is your best bet. Plus, it's affordable without compromising the quality. The blade is coated in quality titanium and has a smooth and serrated edge, so it cuts through fishing lines more easily. The blunt tip adds a safety feature as well, so you're assured that you won't have any accidents in case it slips out.
Specification
Blade Length: 3 inches
Length: 8 inches
Material: Stainless Steel
Type: Utility
Weight: 5.3 ounce
Features
Bottle opener
Freshwater PFD knife
Line cutter
Serrated smooth edges
Pros
Versatile, sharp blade
Coated with quality titanium steel
Blunt tip for safety
Cons
Hard to grip due to its size
Which One Should You Pick?
We've highlighted all of the best PFD knives for kayaking, so have you found one that's perfect for you? If not, let me help you with that. If you want an overall quality knife with a reasonable price, NRS Pilot is your go-to brand. It's sturdy with a good grip, and the blade is durable, with a serrated edge and blunt tip.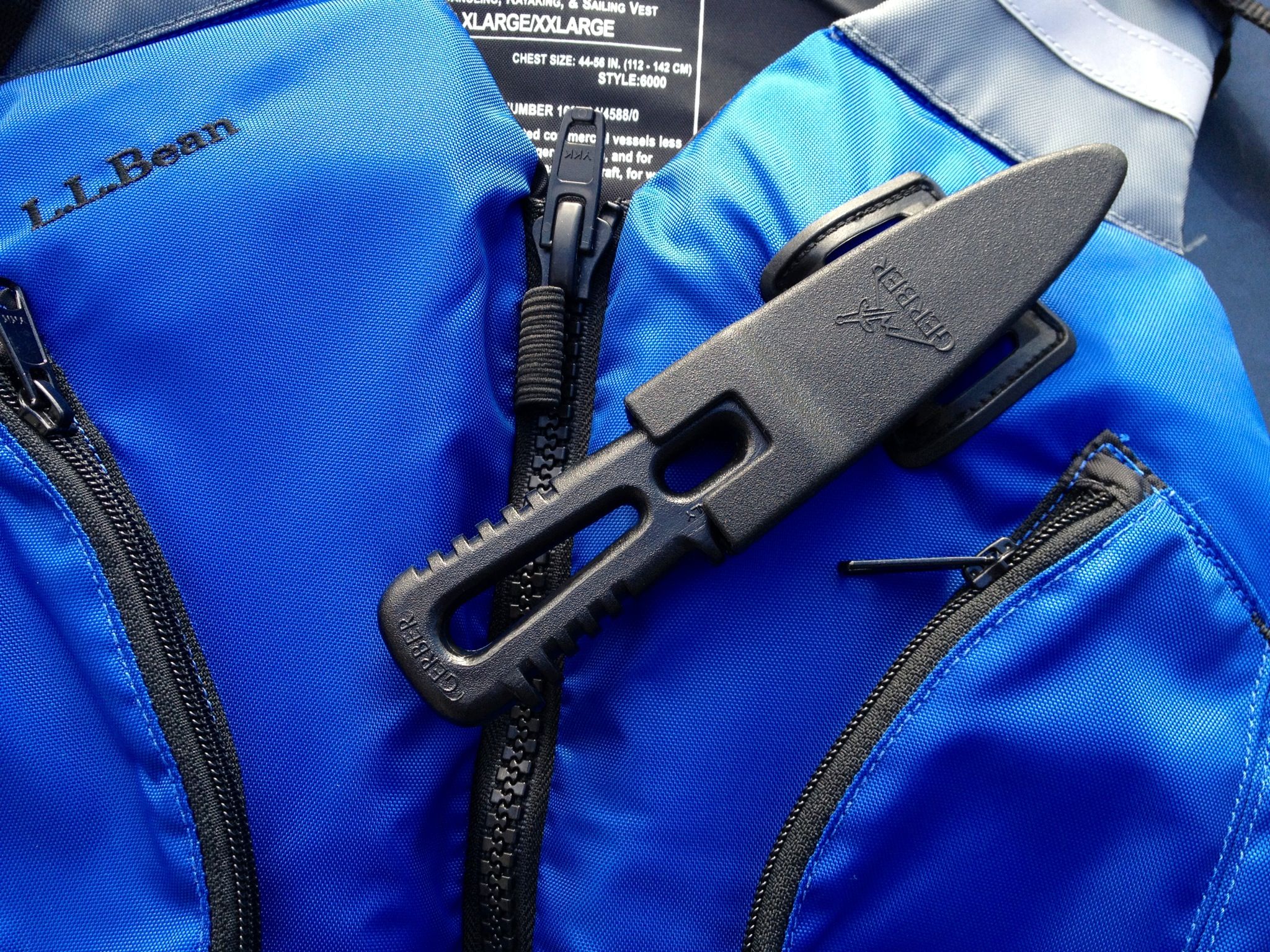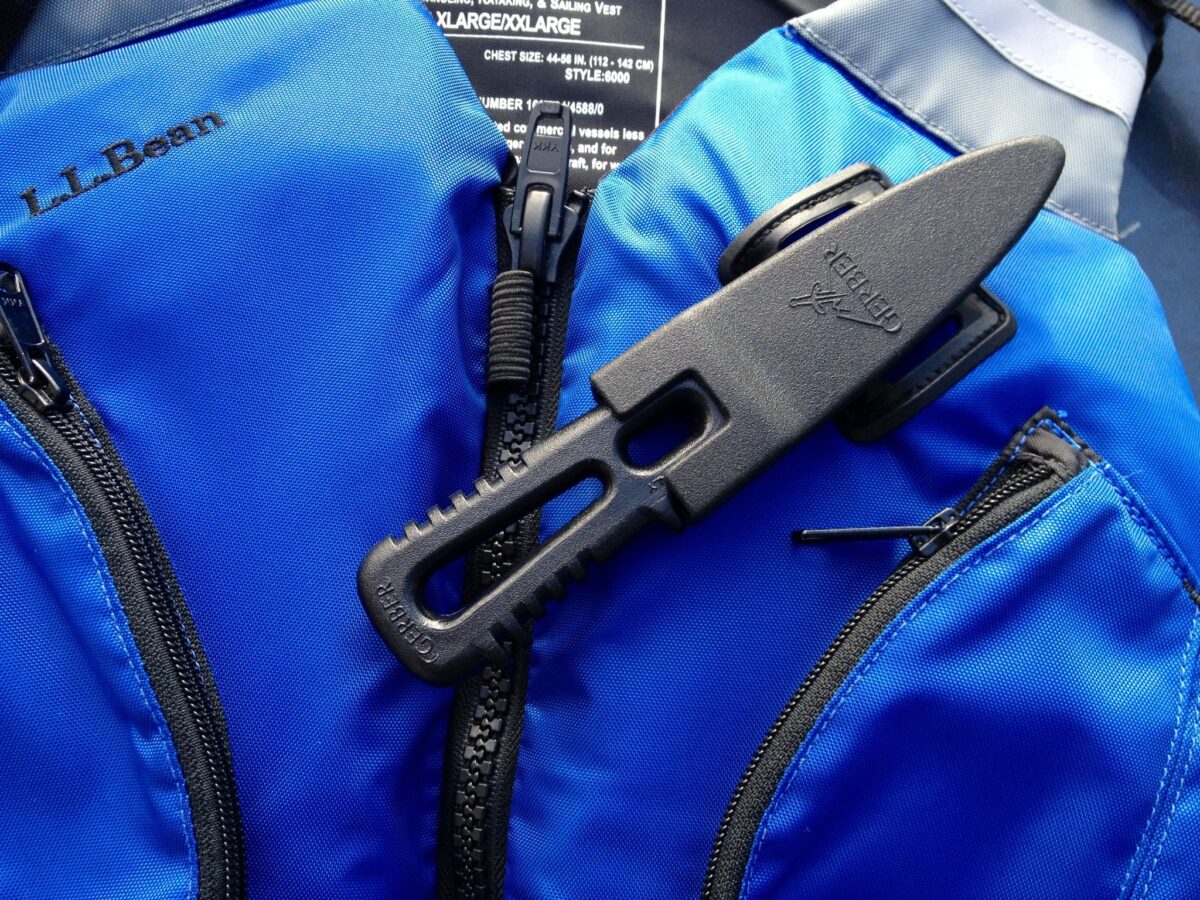 If you usually go kayaking on rivers, you can go for the Columbia River Knife as it's designed for better control, especially when you're using it on rapid waters. If you're more of a sea person, the Gerber CrossRiver is your best bet since it has a corrosion-resistant blade, making it perfect for saltwater environments. Lastly, NRS Neko and Gear Aid Akua are budget-friendly, making them great choices as basic kayaking knives.
Picking a kayaking knife depends on your preference and needs, so know each of the suggested knife's features and specifications to make the most out of your purchase.
Why Get a PFD Knife for Kayaking
PFD knife for kayaking are crucial mainly for safety reasons. It's used for self-rescue in case emergencies occur. Oftentimes, we go through entanglements from ropes, fishing lines, and debris while on the water, so being able to cut off the obstacles and free yourself promote safety at all time.
During self-rescue moments, a PFD knife ensures that you can cut through ropes and straps that tangle up and bind you, thus removing you from danger. With a PFD knife, you can also help others by assisting during rescues, which is very crucial in the kayaking community.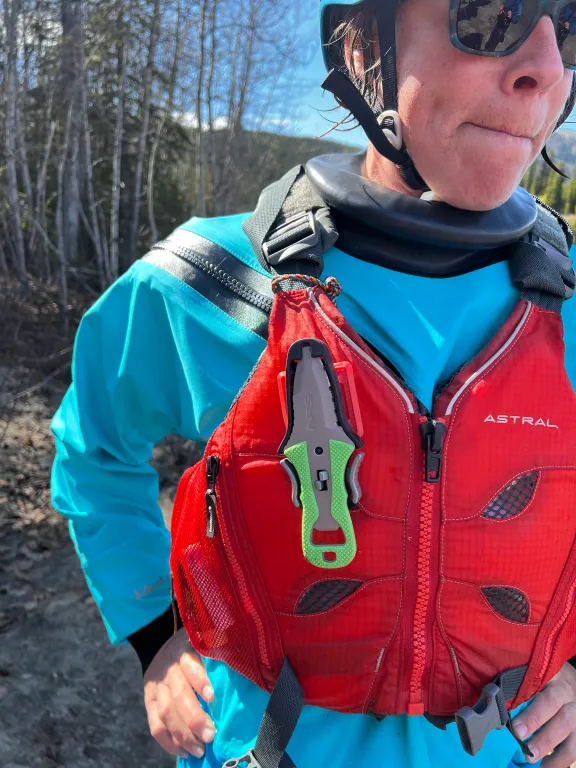 Apart from this, these knives are used for gear maintenance as well, making them versatile tools that you can use for outdoor activities. You can make adjustments in your equipment in case you need to cut off something, allowing you to have an accessible tool that you can reach out to easily.
Always remember that PFD knife is a must-have before you venture out in the water. This way, you can be assured that you're always safe. So, pick wisely, and I hope you found your top pick now!